Blackwater Community School-Akimel O'Otham Pee Posh Charter School Inc.
Leadership Team's Belief....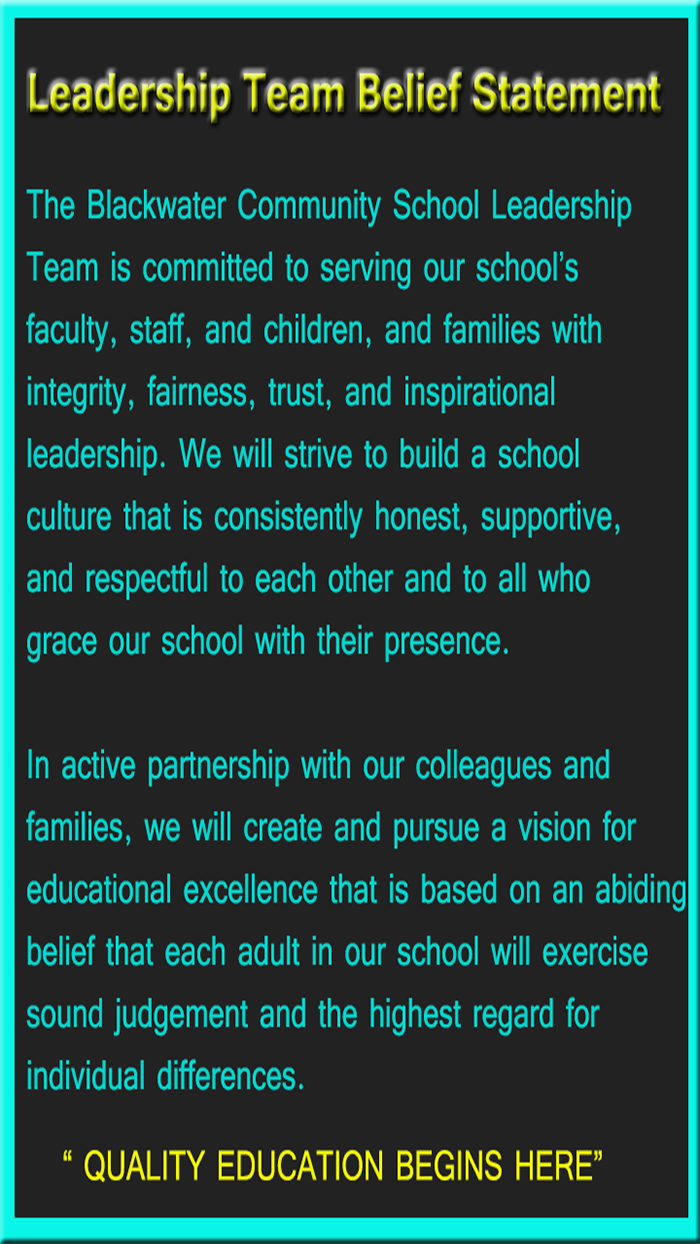 "We believe in teaching the Whole Child"
B lackwater Community School strongly believes in empowering the staff at all levels for shared governance. This also helps keep the communication channels open throughout the organization besides giving all employees a 'sense of ownership'. School highly encourages all employees to be part of one or more committees to coordinate and organize various events at the school to promote 'parental engagement'. We appreciate the willingness of our staff and their committment to ensure that we as school stakeholders together help create an environment which enables us to accomplish our mission: 'Quality Education begins Here'.
Following accordian Panels contain the list of our school-wide Committees and the membership information (download complete List in pdf):
FIAT COMMITTEE
Dorinda Manning (Co-Chair)
Sonia Turner (Co-Chair)
Lesa Nuccio
Loren Hall
Jack Ball
Katrina Harris
Mayumi Ysaguirre
Sophia Martinez
Jennifer Carpenter
Breonne Tang-Taylor
STUDENT RECOGNITION COMMITTEE
Kaycee Mundy
Deann Enos
Jack Sharma
Adrianna Isles
Misty Lopez
Areal Alderete
Danielle Mychajlonka
Zeyna Pruzhanovsky
Noreen Lasiloo
Natalie Tate
STAFF INVOLVEMENT/SOCIAL COMMITTEE
Nicole Fiola (chair)
Melissa Puentes
Cari Missan
Lesa Nuccio
Jenny Miller
Dorinda Manning
Lance Reyna
5th GRADE PROMOTION COMMITTEE
Steven Murphy (Chair)
Nicole Fiola (Co-Chair)
Melissa Puentes
Michele Rodriguez
Jack Sharma
Matilda Pratt
Gwendolyn Paul
Heather Romm
SCHOOLYEAR-BOOK COMMITTEE
Raul Padilla
Erik Carpenter
Jo Agripino
Kaycee Mundy (Chair)
Lupita Thomas
EMERGENCY OPERTAIONS/SAFETY COMMITTEE
Jack Sharma (Chair)
Raul Padilla
Erik Carpenter
William Fox
John Fullen
Misty Lopez
Renee Baca
Philomena Casbarro
CULTURE COMMITTEE
Matilda Pratt (Chair)
Gwen Paul (Co-Chair)
Edwardine Thomas
Richard Moody
Mercedes Esalio
Jack Sharma
Alicia Kisto
Tauna Kisto James
STAFF APPRECIATION COMMITTEE
Kristal Morales -Chair
Cari Missan
Michele Rodriguez
Deann Enos
Stacey Kalman
Wendall Joe-Co-Chair
Areal Alderete
A HOUSE FULL-on Gratitude for Grand-Parents Day....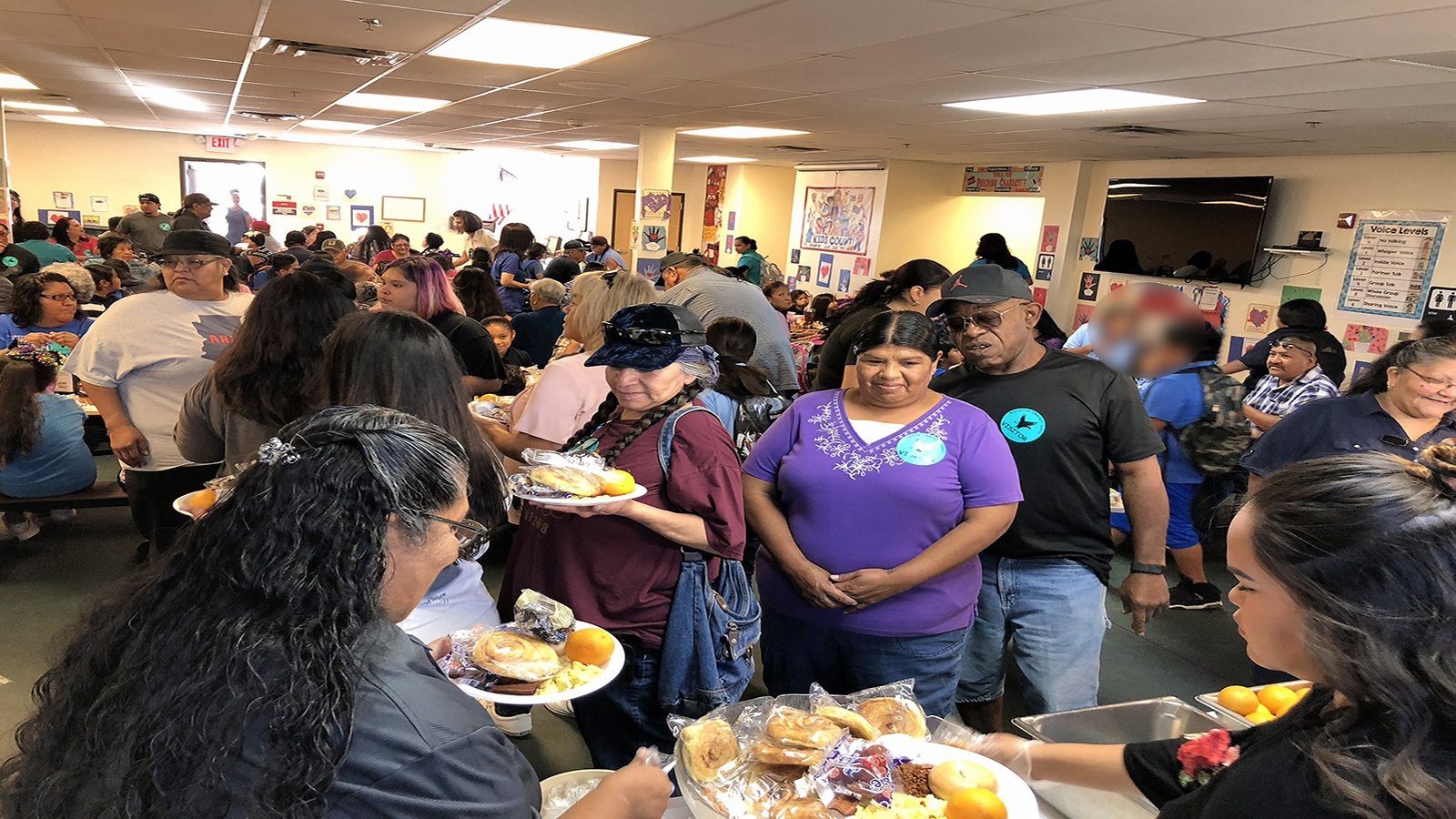 Our School provides many opportunities to engage parents and guardians in the education of our children. A special breakfast was arranged on "Gratitude for Grand-Parents" on September 5th, 2018. A total of 166 grand-parents were in attendance at this event. Due to the small size of our Cafeteria, School made special arrangements by setting up picnic tables outside the cafeteria. We appreciate this over-whelming support to our school by the grand-parents. Administration shared school related information as well as the new school construction project by the BIE. Thanks to our FIAT Committee and all staff who worked very hard to make this event a successful event.(watch full slideshow here).