Blackwater Community School-Akimel O'Otham Pee Posh Charter School Inc.
Leadership Team's Belief....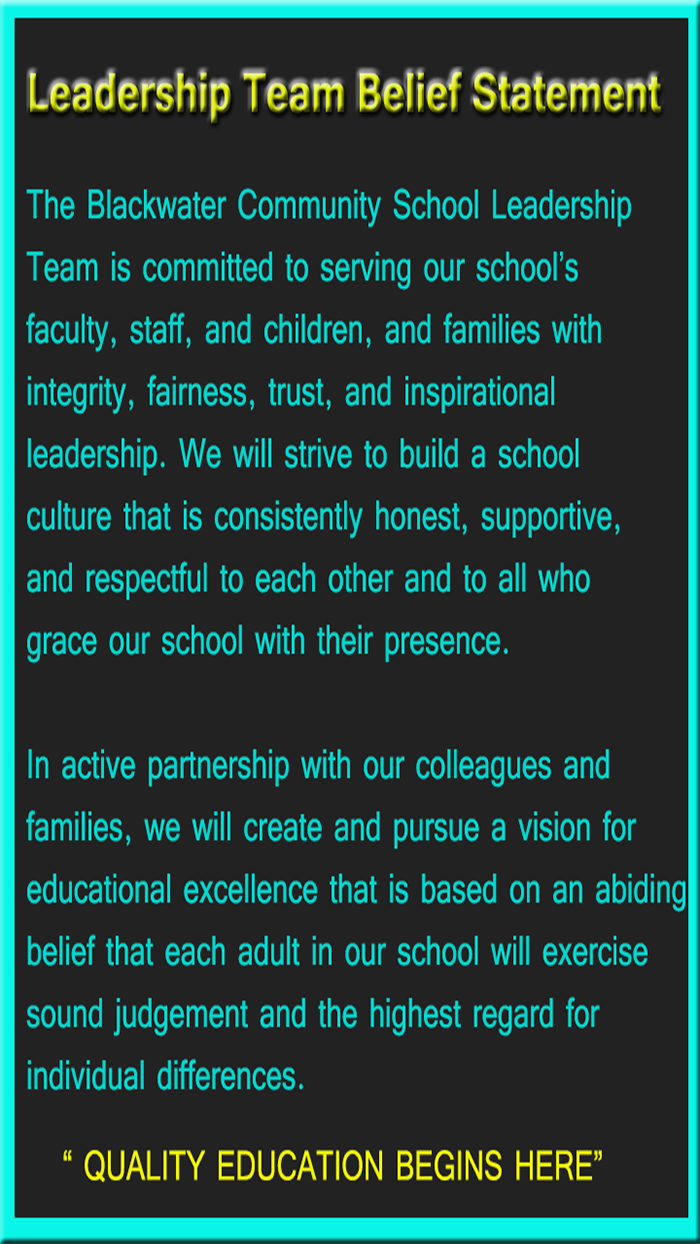 "We believe in teaching the Whole Child"
Board Meetings SY 2019-20:
PUBLIC NOTICE: Pursuant to A.R.S.38-431 and A.R.S. 38-431.03.A.1 All Board Meeting Notices are posted on the Office Display window. All Board Meetings are held in the Admin Building# 300 (School Library/Coaches Corner). (address: 3652 E. Blackwater School Road, Coolidge AZ 85128). Board Meetings are scheduled on the 1st Tuesday of each month at 5:30PM unless there is a Special Board Meeting. Parents and general Public is always welcome to attend the meetings. For making Public Comments at the Board meeetings, please use the approved Form and follow the policy guidelines as mentioned on teh second page of this form. You must submit this completed form to the Board Clerk and or Board President well in advance of the scheduled meeting.
(Link to Board meetings Schedule SY 2018-19)
Dear Parents/Guardians
Blackwater Community School and its offcials have been working very closely with the Gila River Health Care Department (GRHC), Office of Emergency and Management, Tribal Education department and Honorable Governor Lewis' office. Our school is currently closed and is expected to resumeon March 23rd, 2020 contingent upon the Board and Tribal government's decision. Administrative Team will be on-site Monday-Thursday during the Spring break and will be involved in making sure the classrooms and other buildings are cleaned and the most-touched spots are deep cleaned.
Should there be a decision to close the school, we will make extra efforts to notify all our parents and guardians through Robo-phone calls, School website, and school FACE BOOK site. Please check our Website frequently. Please click on the following important links to learn more about how to help our children and community members:
Gila River COVID-19 HotLine: (520)550-6079