Blackwater Community School-Akimel O'Otham Pee Posh Charter School Inc.
Leadership Team's Belief....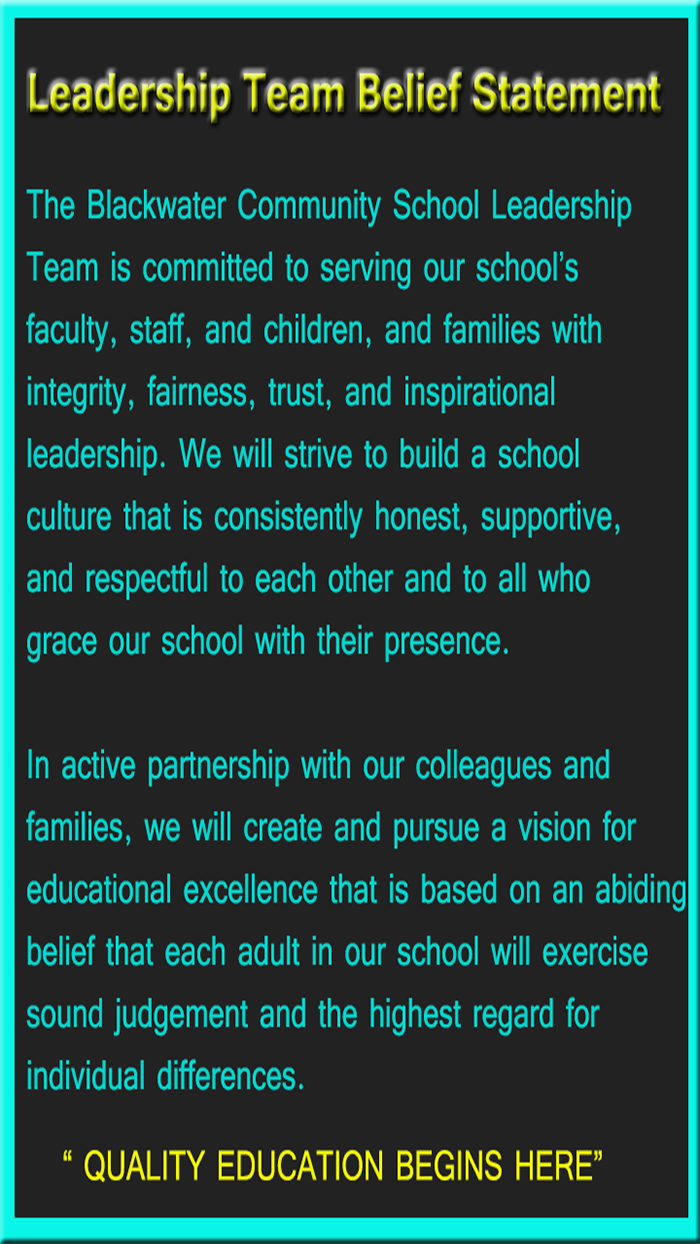 "We believe in teaching the Whole Child"
Behavioral Health Services (BHS) at Our School:
Blackwater Community School works very closely with Community Resources as well as with outside service providers when it comes to making the BHS services availabel to our students and the family members. Our school do provide Conseling services to all children when needed and authorized by the parents and guardians, however, there are some situations especially when the family of one of student wants to have a specific outside provider to work with their child at school. Most of the time parents and guardians are advised by the Community Health Care services to go with their recommendations.
In order to be in full compliance with Indian Child Welfare and Family Violence Prevention Act at 25 U.S.C. § 3201 et seq., including in compliance with 25 C.F.R. §63.10 et seq., the Crime Control Act of 1990 at 42 U.S.C. §13041 and all amendments and regulations promulgated relative thereto, Blackwater Community School strictly follows the Board approved Policies and Procedures to ensure the comnpliance. We therefore, have certain requirements and guidelines developed for outside service providers to follow them.
Following List of requirements and links may help, if an outside agency is interested to provide BHS services to our Students:
A Signed MOU (see sample here)
Liability insurance with Blackwater as Certificate holder
Copies of Finger Print Clearance Cards (front/back) for all employees that will be working with the children at the school
A formal letter on the company's letterhead ensuring all employees who will be working with children at school have been properly adjudicated as per the Law. We suggest you contact a Consulting Company located in Alberquerque (NM) Personnel Security Company for additional information about their Adjudication services. Their contact info is : (505) 242-0848 (website: http://pscprotectsyou.com/).
a Business License from the Tribal administration
A signed authorization letter(s) from the parents/legal guardians providing the permission to your employees
Proof of Malpractice insurance covering each applicable STBHS staff member;
Proof of Workers' Compensation Insurance covering each applicable Service provider's staff member.
If you want to get more info on this Federal law (ICPFVPA), you may want to read from this website:
http://pscprotectsyou.com/pdf/25CFR63-ImplementationofICPFVPA.pdf
A HOUSE FULL-on Gratitude for Grand-Parents Day....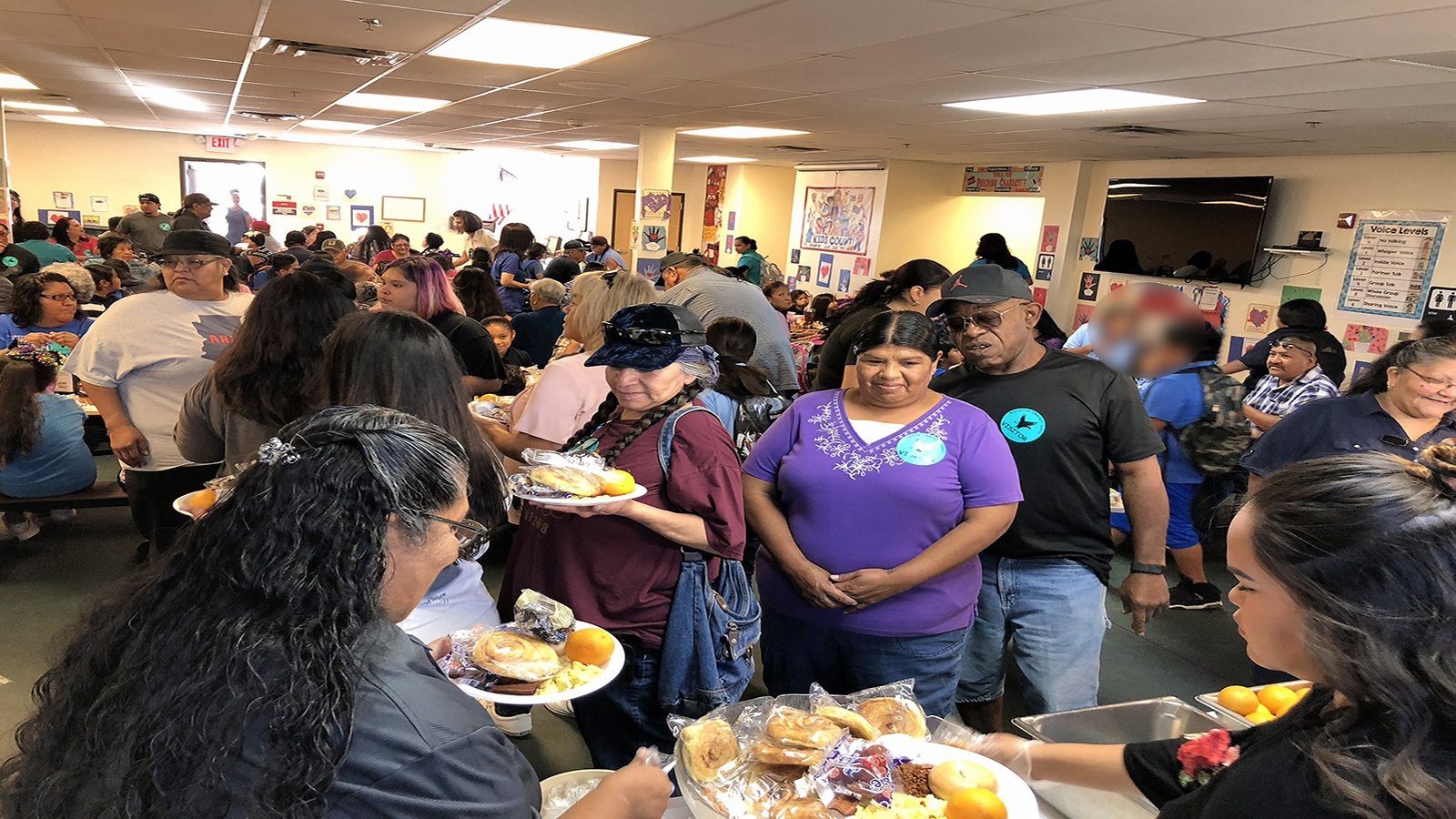 Our School provides many opportunities to engage parents and guardians in the education of our children. A special breakfast was arranged on "Gratitude for Grand-Parents" on September 5th, 2018. A total of 166 grand-parents were in attendance at this event. Due to the small size of our Cafeteria, School made special arrangements by setting up picnic tables outside the cafeteria. We appreciate this over-whelming support to our school by the grand-parents. Administration shared school related information as well as the new school construction project by the BIE. Thanks to our FIAT Committee and all staff who worked very hard to make this event a successful event.(watch full slideshow here).